Real Estate in the Costa del Sol has become one of the most thriving property markets in the whole of Spain, especially for attracting foreign buyers. There is plenty of choice from luxury beachside villas to apartment complexes with swimming pools or charming town houses, the biggest problem will be deciding what you want from your Costa del Sol property.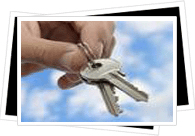 Malaga properties make an especially good buy if you are looking for a holiday home as the airport receives international flights from all over the world, making it especially easy to pop over for a last minute break. Real Estate in the Costa del Sol did see an enormous boom which has defintiely slowed down in the last three years, however, many experts regard this as a positive thing as the enormous price tags being attached to properties were becoming so large that the market was in danger of freezing. Today, whilst sales have slowed a bit and prices have lowered somewhat, this has resulted in more affordable Costa del Sol and Malaga properties.
If you are seriously considering buying in Malaga or elsewhere in the Costa del Sol then check out our Foreign Mortgage page for more information.
Real Estate Agents in Malaga
Andalucía Country Houses
Apartado de Correos 203, Alhaurin El Grande 29120 Malaga
Tel: +34 952499382
www.andalucia-country-houses.com
Don Piso
C/Mármoles 38, Malaga 29007
Tel: +34 952071440
www.donpiso.com
Fincas Corral
C/Especerias 20, Malaga
Tel: +34 952061690
www.fincascorral.com
Images of Andalucía
C/Blas Infante 36, Villanueva del Rosario 29312, Malaga
Tel: +34 952742501
www.imagesofandalucia.com
Malaga Inmo
Internet based Malaga Property search engine
www.malagainmo.com
Tecnocasa
C/Andrómeda, Local 14, Malaga
Tel: +34 952309691
www.tecnocasa.es
Torcal Estates
Avenida Blas Infante 44, Villanueva de la Concepción, Malaga 29320
Tel: +34 952753534
www.torcalestates.com