There are so many reasons to visit Malaga that it will be hard for us to narrow them down to the top ten- but we will try…
1. Location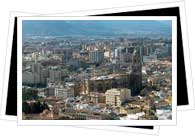 Nothing can beat the superior location of this gateway to the Costa del Sol. Along with being a perfect jumping board for excursions, including quick trips to Granada, Sevilla, and Córdoba, its shore-side location offers up the best of two worlds. Imagine having the sophisticated pleasures of a modern, culture-packed metropolis while basking in the relaxed vibe of a beach town. So whether you're a culture vulture, a beach comber, a party animal, or a sports enthusiast, you will find yourself right at home in Malaga.
2. The People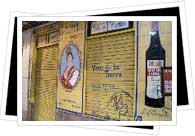 The laid-back, friendly and warm locals always have a smile ready for the visitor. Malagueños, as the locals are called, also know how to let their hair down- they don't take themselves seriously and neither should you. Malagueños love their food, and you will usually see them congregated in pubs, tapas bars and restaurants where they are sure to amuse you with their stories and jokes.
3. The Weather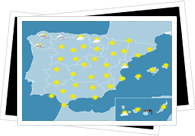 With around 320 days of sunshine every year, you will enjoy lazing along Malaga's numerous beaches or simply strolling along the palm-lined promenades. Malaga owes its splendid weather to its setting- the Malaga mountains serve as protection from the cold while the Mediterranean sea regulates to ensure Malaga's characteristically mild weather. With its average temperature of 22°C, Malaga, Spain is the perfect place to visit anytime of the year. Learn more about Malaga's sunshine-filled weather…
4. Food and Drink
Prepare your palates for a veritable feast of fresh seafood, gazpacho, and sweet Malaga wine. You will find many beach cafes (chiringuitos), restaurants and tapas bars along the esplanades. Here, you will find food havens featuring great traditional Malaga cuisine. Be sure to try the pescaito frito, an assortment of fried fish such as red mullet and sardines. Bodegas, which are pubs or wine bars that serve local Malaga wine directly from the barrel, are also must tries. Hungry? Click here for more about Malaga's food …
5. Museums
Malaga is not called the "city of museums" for nothing; it has over 20 museums, 15 of which are grouped together in the same vicinity. Feast your eyes on a wide array of options from contemporary art to religious art, historical artifacts and, of course, Pablo Picasso's works housed in the Pablo Picasso Birthplace Museum and the Picasso Museum of Malaga. Learn more about Malaga's museums...
6. Culture
In Malaga, culture runs deep. Malaga has 3,000 years of history from which it has accrued a multitude of customs; hailing from many different cultures, these traditions have left a fascinating flavor that is unique to Malaga. Plus, there is always something going on in Malaga! There is a wide range of exhibitions, festivals (or "ferias"), musical concerts, and more. Witness Malaga decked out in its finest during festivals such as the Feria de Agosto, Carnaval de Malaga and the Fiesta Mayor de Verdiales. As a melting pot of cultures and civilizations, there is no limit to how much you can learn about Malaga's culture…
7. Architecture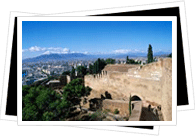 Major sights such as the Roman theater and the Gibralfaro castle hark back to the times of the Romans and the Moors, respectively. Malaga is also replete with religious monuments and churches, foremost of which is the La Manquita, Malaga's cathedral. Malaga's architectural scene is certainly a mosaic of different personalities ranging from Moorish to Baroque, religious to modern, and more. Needless to say, such a mixture makes for a dazzling display of historical, cultural and artistic architectural expression. More about Malaga architecture…
8. Gardens
Malaga houses some of the most beautiful and breathtaking parks and gardens in Spain and even in Europe. This wealth of botanical heritage offers you a trip to paradise – lush gardens featuring a diverse range of botanical species and coupled with historical sculptures and buildings. The major attractions when it comes to Malaga's gardens are the La Concepcion Gardens, the El Retiro estate and the Malaga Park. All of these- and more- form another fascinating facet of Malaga, one that is best enjoyed by leisurely walks on warm sunny days. Click here to learn more about Malaga's parks…
9. Nightlife
Party! Malagueños really know how. The party scene comes into full swing around midnight and continues right up until the break of dawn. Get caught up in the fever and dance the night away in Malaga's modern disco and night club scene. Check out the party scene at our nightlife section…
10. Language
Malaga, with all its charms and cultural gems, sees thousands of students that come to learn the language. Malaga is home to one of the key Spanish language teaching infrastructures. It is a great place not only to learn the language but also the culture. Malaga, even as it is a thoroughly modern city, has managed to maintain its unique Spanish culture (as well as that of its past inhabitants –the Greeks, the Romans and the Moors just to name a few). For more information on taking a Spanish course in Malaga...