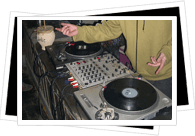 Let's party! Malaguenos certainly know how. Malaga's numerous night clubs play a wide range of music- reggae, hip hop, rock and roll, Spanish pop, and more! The party atmosphere is so prevalent that you cannot help but have a great time. There are also places that offer dance classes in Salsa, boogie, and other dances.
When you visit any one of Malaga's night clubs, you will come to understand why Happy Hour is called such in Malaga.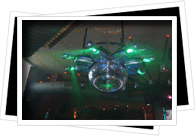 Abisinia
Calle Beatas
Party to the beat of live music in Abinsinia.
Cache
Puerto Marina, Benalmadena Costa
This cozy nightclub/bar offers a wide assortment of music – both the well-loved and the new. Opens at 11:00 p.m. until early in the morning.
Disco Kiu
Sol Y Mar, Benalmadena Costa
This is where you can literally dance the night away. It opens very late and closes at around 8:00 a.m.
Disco Ola
Puerto Marina, Benalmadena Costa
Offers the latest dance music and drinks served in the terrace.
Disco Palladium
Palma de Mallorca, Torremolinos
An eclectic mix of bar, swimming pool and pizzeria. Be sure to keep your ticket – lose it and you will have to pay more.
Liceo
Calle Beatas, 21
A two-story bar cum disco with four dance floors featuring different kinds of music.
Paka Paya
Calle Juan de Padilla, 16
A discotheque located right in the Malaga center