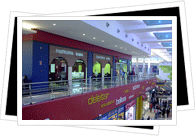 Ahh! Shopping! The very word brings joy to a woman's heart. Between contemporary shopping centers, old-fashioned shops and flea markets, shopaholics will be delighted to explore Malaga's shopping scene. Malaga has a good selection of shops and souvenirs. While shopping, you will surely be pleased to see that Malaga charmingly blends the old with the new and there are always plenty of interesting and unusual shops to explore.
Items to shop for:
1. Shells
2. Souvenirs such as t-shirts, fashion jewelry and kitsch ornaments
3. Ceramics
4. Leatherwear
5. Olive oil
6. Religious incense and figurines
7. Traditional handicrafts – embroidery, ironwork, pottery
8. Designer brands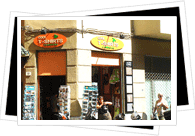 When shopping, your first stop should be at the Calle Larios. As the commercial heart of Malaga, is full of shopping options for you to enjoy. Calle Larios is a fascinating blend of the old and the new. It is lined with modern, high-fashion boutiques standing side by side with shops that sell unique handicraft and souvenirs, as well as shops that have been in Malaga for several generations.
From sleek and ultra-modern shopping malls to one-of-a-kind curio and souvenir shops, Malaga is a shopper's haven. There are also tons of restaurants throughout the shopping district, enabling you to combine a few of Malaga's favorite pastimes – shopping, eating and socializing! Whatever it is you are looking for, you are sure to find it in Malaga.
Shopping Hours
Malaga's shops usually open at around 9 in the morning and close at 9 in the evening, generally with a siesta break in between (around 1 to 3 hours, somewhere in the range of two o'clock to four o'clock in the afternoon). There are shops- especially the major stores- that remain open right through the siesta period. Additionally, shops are usually closed on Sundays.
Learn more!