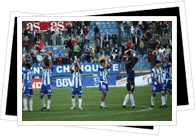 The Malaga Club de Futbol (Malaga CF) represents Malaga and is a Primera Liga Football Team. This club was formed in 1994, two years after the local team, Club Deportivo Malaga, ceased to exist. The current team was formed from what was then known as Atletico Malagueño, a team founded in 1948.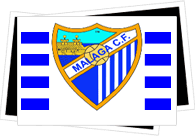 Also known as the Boquerones (Anchovies), the team started out as Group 9 of the 3rd Division where it then advanced to Segunda B Division. Financial issues posed some problems for the team and it was again relegated to the 3rd Division. In 1994/95, Federico Beltran and Fernando Puche came to raise the team and infused much needed finances. It earned promotion to the First Division during the 1998/99 season. In the 2005/06 season, the team played in the Segunda Division and was ranked 20th.
The Boquerones may be found at the La Rosaleda Stadium, where they play their home games.