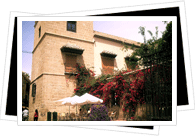 The new Picasso Museum has become Málaga's principal attraction since it opened just a few years ago. You can see some of his famous works right here, where the artist was born.
Picasso's Birthplace Museum
This Museum is situated in the very house where the famed artist, Pablo Picasso, was born and where he spent his first childhood years. The museum traces Picasso's life and work and contains ceramics, etchings and drawings made by the great artist. There are videos, photos and other materials that provide the highlights of Picasso's life and artistic career.
Plaza de la Merced, 15 29012 Malaga
Phone: 952 060215
Website: www.fundacionpicasso.es
Opening Hours: 10 a.m. to 8 p.m.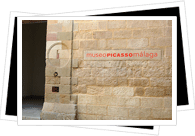 Picasso Museum of Malaga
Located in the old quarter, at the Plaza de la Merced, where Picasso, was born, this museum is housed in the Palacio de Buenavista, which is a 17th-century palace of considerable Renaissance beauty. This museum houses an extensive collection of Picasso's work (over 150 pieces), which is on loan from several members of the Picasso clan. This constitutes paintings, sculptures, drawings, etchings and ceramics. Also be sure to catch the workshops, concerts and courses given by the museum from time to time.
Palacio de Buenavista, San Agustin, 8
Phone 902 4433 77
Website: www.museopicassomalaga.org
Opening Hours: 10 a.m. to 8 p.m.