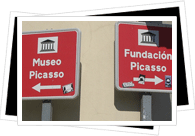 With modern art, music, theater and festivals, Malaga's modern culture scene begs you to dive right in.
Malaga is filled with museums that showcase expressions of modern art. The Picasso Foundation Museum features original works, particularly hailing from his cubist days, from Picasso. The museum is housed at the place where the artist was born. Picasso's own Picasso Museum of Malaga and the Malaga Contemporary Art Center both further display Malaga's expressions of modern art.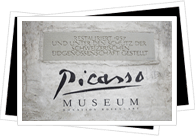 Meanwhile, over 200 works of modern art are displayed in the Picasso Museum of Malaga – paintings, drawings, sculptures and etchings that trace the artist's career. With good timing, you may even catch the workshops, conferences and courses related to Picasso that the museum constantly offers.
At the heart of the city in the former Wholesales Market you'll find the Malaga Contemporary Art Center, which dedicated to the works of a wide array of contemporary artists.
Museums:
-Picasso Foundation Museum
-Picasso Museum of Malaga
-Malaga Contemporary Art Center
Festivals:
- International Jazz Festival
- Picassian October
- Contemporary Music Festival
- International Theater Festival
- Malaga Film Festival