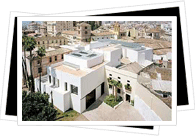 Renaissance architecture is really a return to the ancient Greek and Roman styles, which feature classic columns and graceful inner courtyards. Originating from Italy, this architectural style is usually attached to existing Gothic structures and is further enriched by local artistry.
In Malaga, Renaissance architecture is commonly found in the imposing buildings along the main streets. The Picasso Museum of Malaga is a grand example of Renaissance architecture; stately and magnificent, this 17th century building in itself is an architectural treasure, not to mention the artistic and priceless treasures it guards within. It is also an example of the stately residential buildings in Malaga.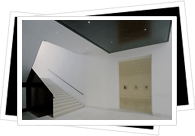 The new Customs Building is another model of Italian Renaissance architecture, with its marble banisters and majestic staircase. This four-floor building has a fascinating interior patio, which can be accessed by two doors: one in the south and one situated to the west. An imposing sight will greet you upon entering the portico – openwork railings with cubic dwarf walls separated by sections with Roman busts on top.
The Carlos V Fountain is also built in the Italian renaissance tradition. It is also called the Genovese Fountain because it is believed to be Genovese in origin. This intricately made fountain, which stands majestically in the Plaza de la Constitucion, is made of many levels and contains traditional Renaissance figures such as nymphs, children, dolphins and cherubs.